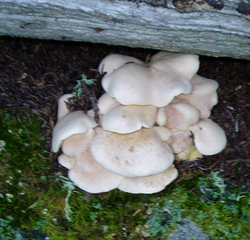 Dogs and Mushrooms and Gardens
by coloradoplainandsimple.com

I bumped into a discussion on an organic gardening Internet list about mushrooms growing in a home garden. The discussion centered around whether the gardener should be concerned about her dog and the neighborhood cats being poisoned if they ate them.

I've seen these discussions from time to time and noticed a trend in the answers. In organic groups the response is often to just ignore mushrooms because they are natural and dogs are smart enough to ignore them, too. However, because something is naturally-occurring it doesn't lead to a rubber-stamped certification of goodness.

Full Story Click Here...