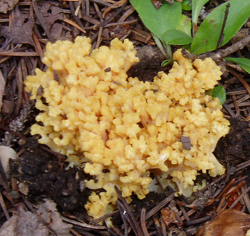 The Power of Mushrooms
by Better Homes and Gardens

Mushrooms may deserve a spot on the list of cancer-fighting foods.

Lovers of mushrooms know the magic these earthy delights bring to just about any dish. Now cancer researches are beginning to uncover the potential of many mushrooms, including the common white button. Components of button mushrooms may help prevent breast cancer according to a study in the Journal of Nutrition. Estrogen promotes breast cancer cell growth in 60 percent of breast cancer patients, says lead researcher Shiuan Chen, Ph.D., of the City of Hope's Beckman Research Institute in California. Other mushrooms with similar effects include shiitake, portobello, and crimini.

Full Story Click Here...