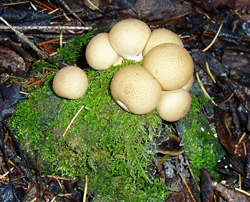 Magic mushrooms hit the God spot
by Judy Skatssoon

The active ingredient in hallucinogenic mushrooms produces a spiritual experience that can have lasting positive effects, a trial has shown.

The ingredient, psilocybin, increases wellbeing and satisfaction with life two months after being taken, according to the research by scientists at Johns Hopkins Medical Institutions, which is published online today in the journal Psychopharmacology.

Psilocybin is a plant alkaloid that affects the brain's serotonin system, in particular, the 5-HT2A receptor.

"Under very defined conditions, with careful preparation, you can safely and fairly reliably occasion what's called a primary mystical experience that may lead to positive changes in a person," study leader Professor Roland Griffiths says.

Australian professor of psychopharmacology at the University of Sydney, Ian McGregor, says he isn't surprised that the study confirms the ability of psilocybin to induce a spiritual state.

"Psilocybin and related hallucinogens have been used since ancient times in religious rituals and this study is really formalising ... what many people already know," he says.

But he says the apparent long-term benefit of the drug is "remarkable".

"To see a positive effect two months later is quite striking," he says.

However, the study also reports that about a third of the volunteers experienced fear and anxiety after taking the psilocybin and McGregor says it should be avoided by anyone with schizophrenia or other psychotic illnesses.

Full Story Click Here...