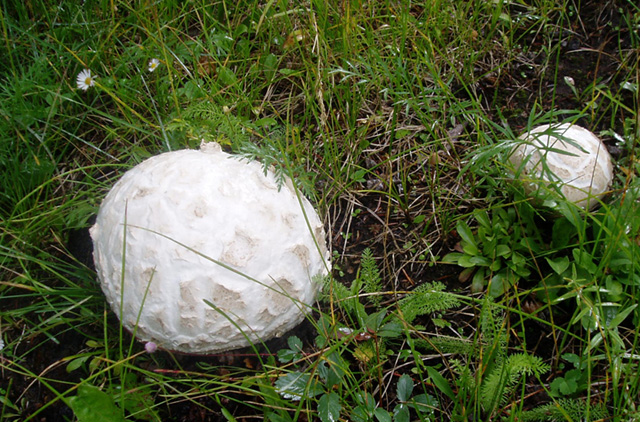 Click to enlarge



Location: Near Almont, Colorado
Spore Print: Brown
Edibility: Edible
Color: White

Habitat:
Found in open fields and slopes out in the open at high elevation. Many times found among sagebrush.

Description:
Very large round and white when cut all the way through. This is another great mushroom for beginners as nothing is quite like it. It can grow as large as a soccer ball.

The Western Giant Puffball is edible while still firm and white inside. Once it changes color it is no longer good. They are very reminiscent of tofu.